SERVICES AND SKILLS
Calculation
We provide the most advanced calculation and computation systems, by reducing time and costs of the product development.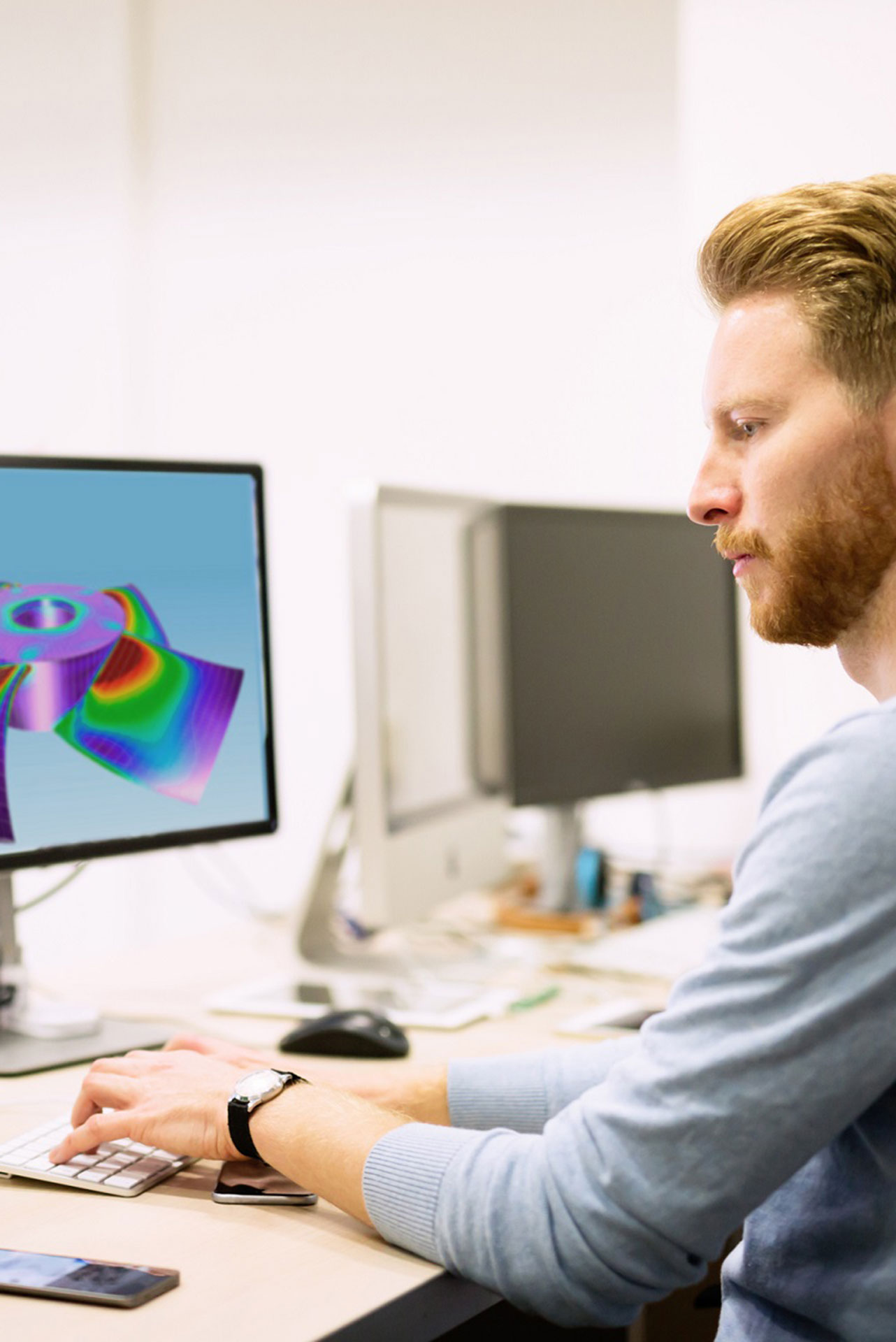 The analysis carried out using the FEM calculation tools Finite element method provide suitable structural sizing of the mechanical components subjected to different types of stress and are now applicable both in the elastic field and in the field of plastic deformations.
The CFD Computational Fluid Dynamics and DEM Discrete Element Method calculation tools, through the numerical resolution of the Navier-Stokes equations and those related to them, allow to carry out forecast analysis on the behavior of moving fluids in transient or steady state, of heat exchange, both in monophasic and multiphasic fields and simulating the response of granular materials (sand, powders, etc.) of different sizes and shapes immersed in a fluid.